ODOUR & BACTERIAL CONTROL (EM-334)
Can be diluted 50 times and still as effective. Do your sums, that is a lot of value in 1 bottle! 1 bottle = 50 bottles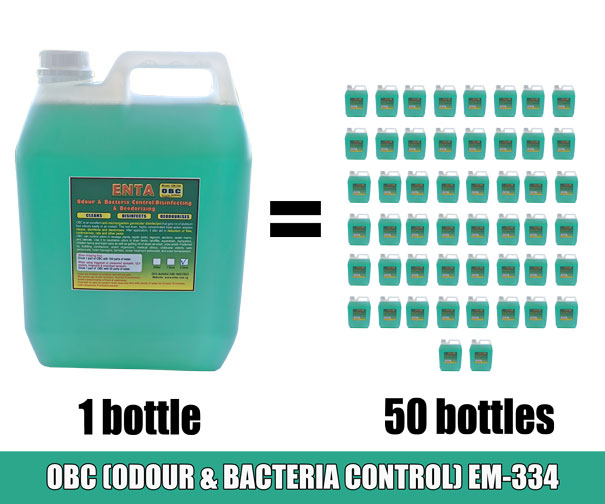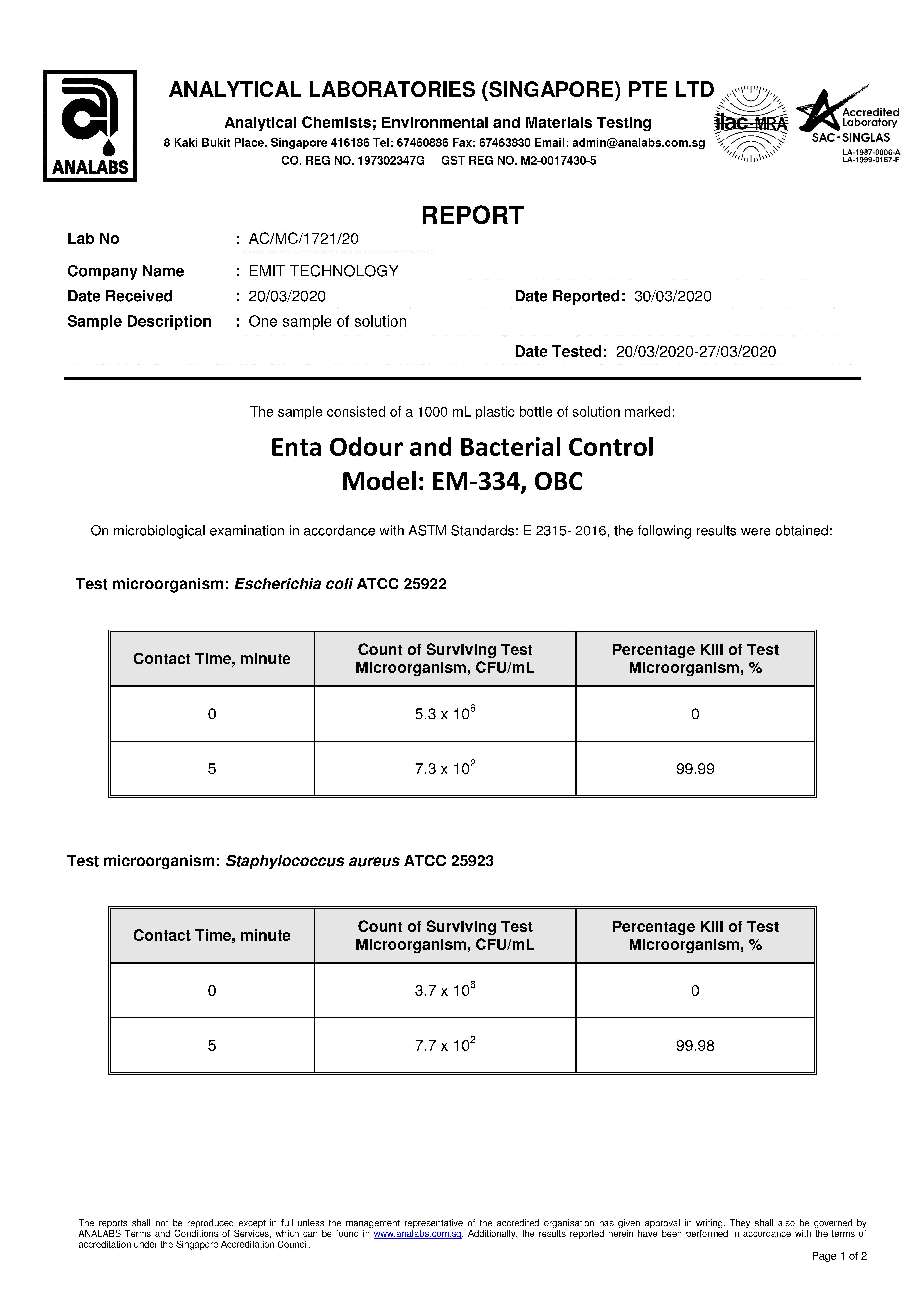 Testing shown that OBC is effective in 99.9% killing of both Gram-negative rod shaped bacterium E.Coli (responsible for food poisoning) and Gram-positive round shaped bacterium S. aureus (causes pneumonia, meningitis)
Made in Singapore. A product you can trust!

Model: EM-334
Content: 5L or 1L

Description: ENTA Odour & Bacterial Control
OBC is an excellent anti-microorganism germicide/ disinfectant that gets rid of stubborn foul odours easily in an instant. This non-toxic, highly concentrated triple-action solution cleans, disinfects and deodorises. After application, it also aid in reduction of flies, cockroaches, rats and other pests.
OBC can control odors in sewage plants, septic tanks, lagoons, aerators, sewer mains, and laterals. Use it to neutralize odors in drain fields, landfills, equestrian, dumpsters, chicken farms and trash cans as well as getting rid of dead rat smell, urine smell. Preferred by building contractors, event organizers, medical clinics, childcare/ elderly care personnels, hotel managers, farmers, sewer treatment personnel, and even homeowners.
Note: ** Do not discharge into waterways, ponds or reservoirs.
Hot favourite for prevention of influenza.
Key Features:
Product kills bacteria, germs and inhibits Influenza and Coronavirus..

Contains Alkyl dimethyl ethyl benzyl ammonium chlorides.
Preferred by Professionals in the application to the followings;
Schools

Childcare/ Elderly care/ Nursing home
Taxi & Grab fleet
Offices
Dormitories
Food preparatory area. Commercial Kitchens