The conclusions of many independent scientific researches are consistent with the findings that rats and crawling insects respond neuro-physically when exposed to electro-magnetic fields. Both species display behavioural disorders under prolonged pulsating electro-magnetic field exposure. However, humans remain unaffected. See the report "No adverse health effects from residential exposure to electro-magnetic fields", dated 31 Oct 1996 by National research council, Committee on the possible effects of electromagnetic fields on biologic systems, USA.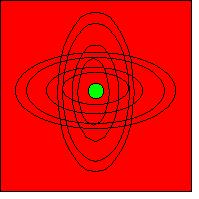 Electro-Motive Force
EMF Pest Repeller
Rats and crawling insects (like termites, ants and cockroaches) live in large groups to form complex structured communities. They are most destructive when in large numbers. This is a human (or pets) safe electronic pest repeller designed to expel and keep out these harmful and destructive crawling pests from human living premises effortlessly and silently. When plugged to any power socket, the HEART of EMF pest repeller emits powerful bursts of extremely low frequency (50/60 Hz) electro-magnetic fields rapidly fill up the entire surrounding space. Electro-magnetic fields penetrate effortlessly through concrete and wooden barriers to destroy pest communities hiding in cracks and crevices of walls, and drive them faraway from the areas under their influence. Modern homes are fully wired with a network of electrical cables contained in PVC conduits. The existing electrical network is a ready distribution web for the pulsating electro-magnetic fields generated by the EMF pest repeller. All current carrying cables carry a weak but constant electro-magnetic field. When electrical currents in the network are made to pass through the HEART of the EMF pest repeller, the associated weak electro-magnetic field carried along by the flowing current is transformed into a strong but pulsating one. These currents will carry their "mutated" electro-magnetic field throughout the electrical network all over the premises. This is known as the "fly-back" effect. One single unit of the EMF pest repeller will be capable to transform the entire existing electro-magnetic field of the premises suitable for pest eviction. The effective pest eviction zone is amplified many times using the existing electrical power network.
~END~
There are currently two models available. The handy EM-303 and the heavy-duty EM-323.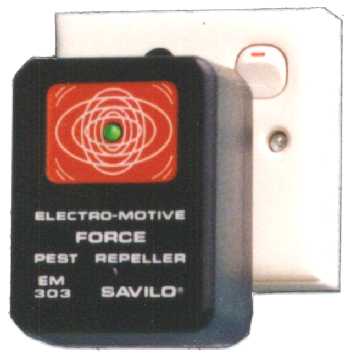 EM-303 is recommended to be used in domestic kitchens.
EM-323 is more suitable for vast spaced premises. In commercial applications like factories, hotels, restaurants, warehouses or chalets. Domestic living areas like 5 room HDB apartments, executive apartments, condominiums, etc.
Technical Specifications

Model

EM-303
EM-323
Description
Handy
heavy-duty
Power Supply
220-240Va.c. 50 Hz
220-240Va.c. 50 Hz
Power Consumption
6 watts
13 watts
Effective Area
20,000 cubic feet
45,000 cubic feet
Magnetic Field
8 milliguass
25 milliguass
Dimension
65x70x85 mm
85x260x190 mm
Approx. Weight
150 g
2,400 g
---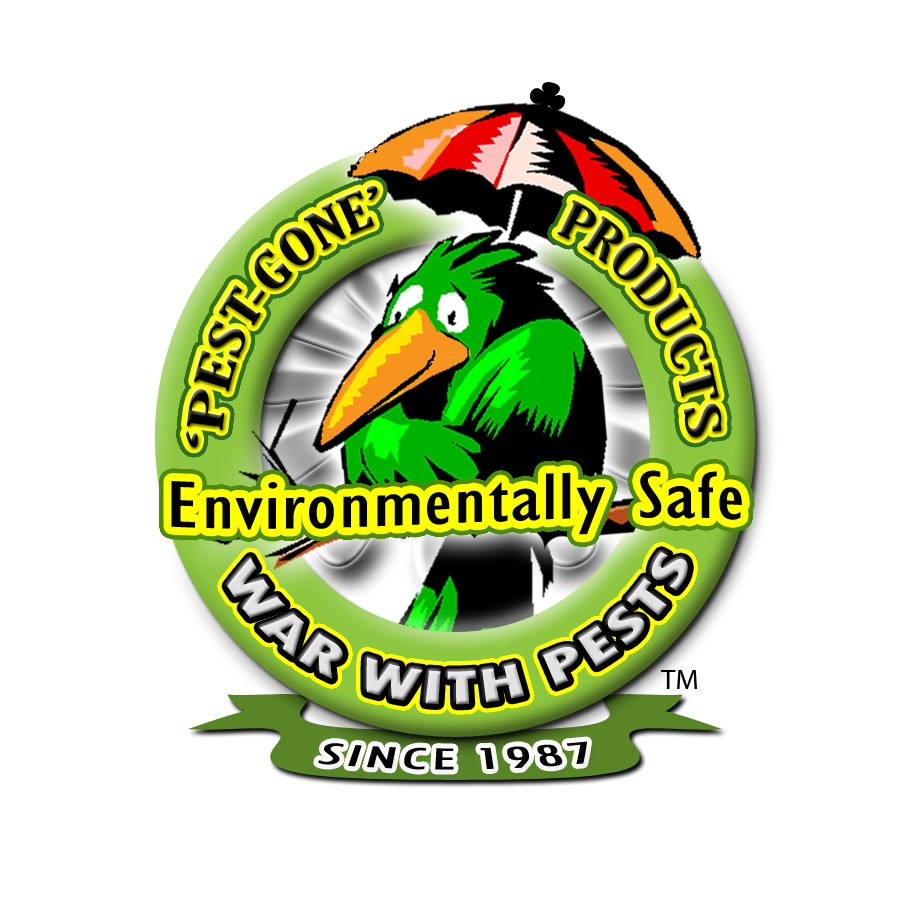 Contact us at enta@enta.com.sg
E-mail for the full report of "EMF and it's role in pest evicting applications" or for price information.
Blk 3021, Ubi Avenue 2, #04-193, Singapore 408897 Tel : +65-6744 1010 Fax: +65-6743 8969
Proudly Designed and produced in Singapore. Copyright©1996 Enta Manufacture Industries
---